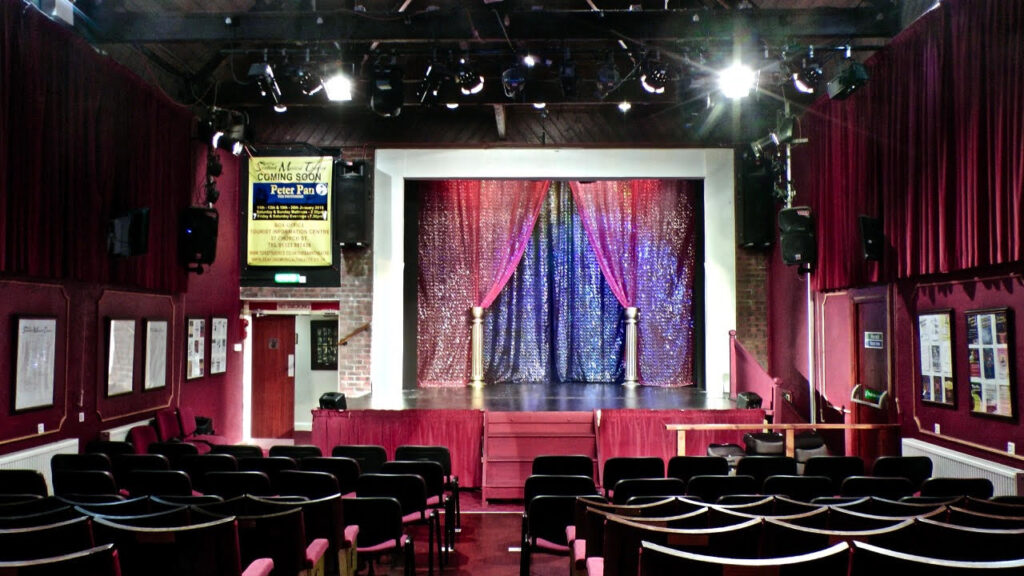 Seaford Musical Theatre (SMT) currently stage three shows throughout the year; a main production in the summer, a showcase in September and a pantomime in January. All of this takes place at our home, The Barn Theatre, which is where we also rehearse on Tuesdays and Thursdays.
We are very proud of our reputation for staging highly successful productions to a very high standard. It takes a lot of skill and input from everyone involved to stage a successful show, whether on stage, behind the scenes, or as part of our hospitable front-of-house team
We hold a number of social events throughout the year and participate in various local events such as Seaford Proms and Seaford Christmas Magic where The Barn is transformed into a magical grotto and plays host to Santa and his Elves.
We are always happy to welcome new members who would like to become involved with our productions. If you feel you may be interested in joining SMT why not drop our Members Secretary a line at enquiries@seafordmusicaltheatre.co.uk and arrange to come along and see what we're all about.